The NFL's Week 2 preseason finale features a Monday night football matchup between the Atlanta Falcons and New York Jets, two franchises desperate to turn around their fortunes in the 2022 season.
While both teams secured narrow road victories in the opening week of preseason play, the Jets experienced a major setback when second-year quarterback Zach Wilson went down with a knee injury in the first quarter of their 24-21 win over Philadelphia. The 2021 No. 2 overall draft pick underwent surgery on a meniscus tear Tuesday, and it's questionable whether he'll be ready to go in Week 1 of the regular season.
For now, the Jets are left to move on to preseason game No. 2, in which they opened as a one-point home underdog. Read below for our best free NFL picks and predictions for Falcons vs. Jets in the second week of the preseason.
It has already been an interesting preseason for the New York Jets. Zach Wilson had already made some off-the-field news in recent months and then in the opening game he suffered what looked like a serious knee injury. It's not as bad as initially feared (see below for more), but Wilson certainly won't be playing in this preseason installment of Monday Night Football against the Atlanta Falcons. Both the Jets and Falcons are 1-0 heading into this game after defeating the Lions and Eagles, respectively, last week.
The latest news on Zach Wilson's injury – will he be ready for Week 1?
When Wilson went down against Philadelphia with a knee injury last Friday, there was some concern that he had torn an ACL. However, tests showed that the second-year signal-caller out of BYU sustained a meniscus tear and bone bruise. Wilson underwent an arthroscopic procedure on Tuesday and the timetable for his return is two to four weeks. The No. 2 overall draft pick in 2021 is not expected to play in Week 1 against the Ravens on September 11, although head coach Robert Saleh has not yet officially ruled his QB out. If Wilson is unable to go, backup Joe Flacco would likely start New York's regular-season opener.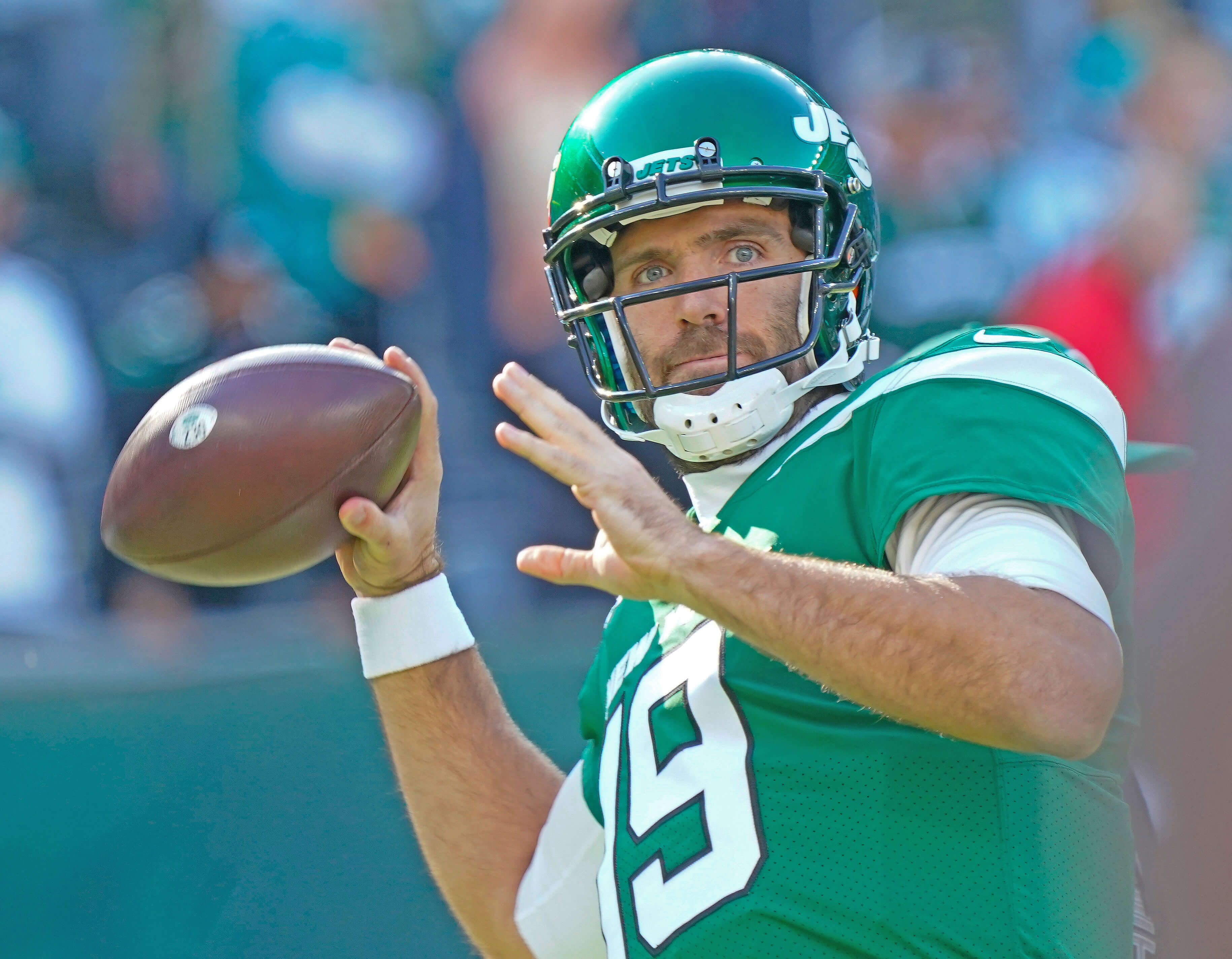 Falcons vs. Jets preseason Week 2 prediction: Falcons money line (-140) at DraftKings Sportsbook
While neither Atlanta nor New York is expected to be overly successful this season, that probably won't affect how this preseason encounter transpires. Wilson obviously isn't playing on Monday night. Flacco could see the field in some fashion, but most of the QB duties should fall on Mike White. It has to be said that White does not inspire much confidence against an Atlanta defense that has a fair amount of starting spots up for grabs. That does not bode well for the Falcons' overall outlook, but it does mean guys will be playing hard this week. The Falcons also forced two turnovers in last Friday's victory at Detroit. On the other side of the ball, Atlanta will likely alternate between QBs Marcus Mariota and Desmond Ridder. It was a strategy that worked out well for them in Week 1. Ridder impressed in his preseason debut, avoiding any turnovers and tossing two touchdowns – including the game-winner in the final seconds. The rookie out of Cincinnati also rushed six times for 59 yards.