Moving on, we head to the lightweight division, as Mairbek Taisumov looks to rudely welcome Polish fighter Marcin Bandel to the UFC.
Taisumov is a giant lightweight in terms of physicality—a brute who can move bodies around. That works well for him, as he mixes striking with good clinch work.
He opened his UFC career with an impressive win over Tae Hyun Bang. However, he slipped up in his most recent bout, getting outworked by Brazilian Michel Prazeres.
As for Bandel, the Polish fighter is dropping to 170 pounds to take this fight. He is a skilled ground fighter who possesses very good submissions, including nasty leglocks and armlocks.
Although Bandel has a chance at a solid UFC run, Taisumov will show why he was a sought-after commodity in the first place. It will be close, and a lot of damage will be caused, but Taisumov wins in a thriller.
Prediction: Taisumov def. Bandel via decision
Tor Troeng vs. Krzysztof Jotko
3 OF 7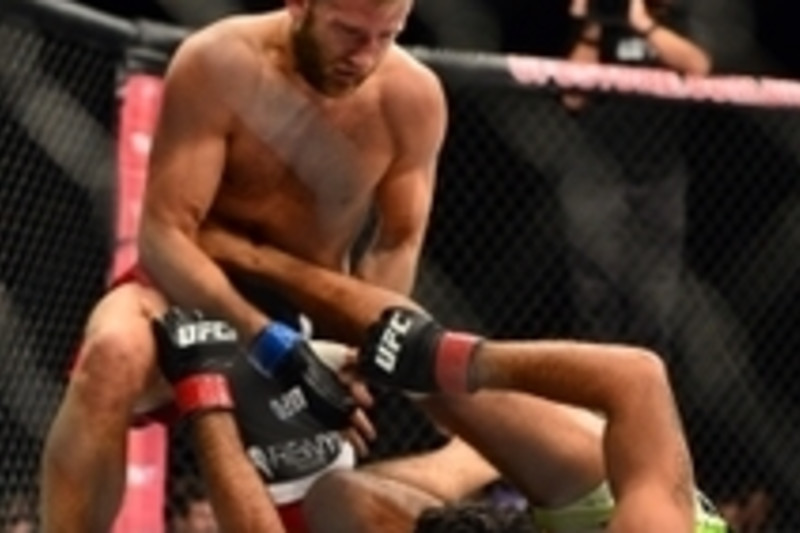 The middleweights will make their way to the cage in the next bout, as Poland's Krzysztof Jotko looks to defeat Tor Troeng in the latter's home country.
Troeng is a very tough fighter who is more of a jack of all trades, master of none. While he is solid everywhere, he doesn't really stand out in one place.
This is a vital fight for the Swede, as he has dropped two straight to Trevor Smith and Rafael Natal. Those two losses reversed a submission win over Adam Cella in his debut, which also took place in Sweden.
Jotko is another durable guy who is looking to jump back into the win column, as he was defeated in his most recent fight by Magnus Cedenblad. That reversed a UFC debut win over Bruno Santos, where he sprawled and brawled past the bull-like Brazilian.
On the feet, this should be very interesting. Jotko can be technical, and Troeng's striking defense is suspect. In terms of wrestling, Jotko is likely the better man there and should be able to handle this fight wherever it goes.
Prediction: Jotko def. Troeng via decision
Cathal Pendred vs. Gasan Umalatov
4 OF 7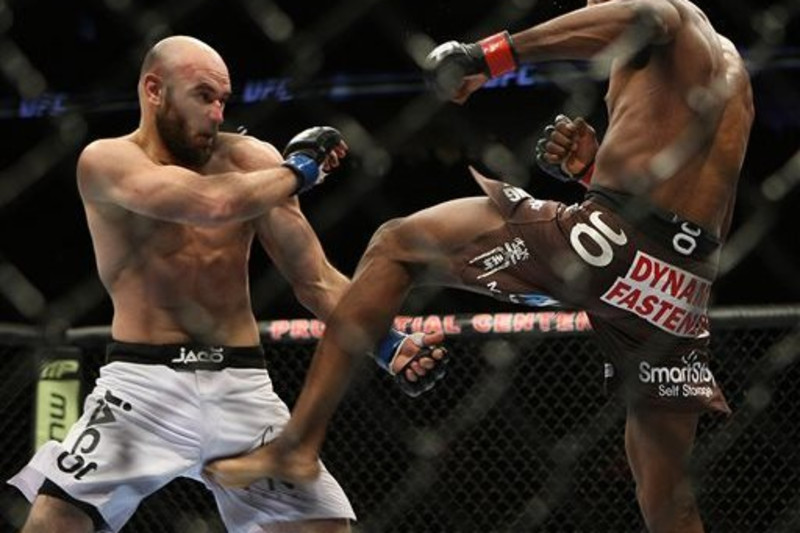 An exciting welterweight bout is on the horizon next, as Ireland's Cathal Pendred looks to score another win in his sophomore effort when he takes on gritty Russian Gasan Umalatov.
Umalatov is a grappler known for his takedowns and submission ability. In fact, of his 15 wins, seven have come by way of submission.
He opened his career with a lackluster loss to Neil Magny but was able to make that up in his most recent fight by outhustling Paulo Thiago. He will need to look for the shot early and often against Pendred.
Pendred is a former Cage Warriors champion who joined The Ultimate Fighter 19 as an early favorite. After dropping a close decision to Eddie Gordon in the competition, he was eliminated but earned a shot in the UFC anyway.
His debut against Mike King saw him take a massive beating early, but being a resilient champion like he is, Pendred battled back. He was able to shake off the early disadvantage to secure a submission win in his UFC debut.
On the feet, Umalatov is far more limited than Pendred. He will look to grind out the Irishman early and often, but Pendred is extremely strong and balanced when defending takedowns. That will give him the advantage here.
Prediction: Pendred def. Umalatov via decision
Dennis Siver vs. Charles Rosa
5 OF 7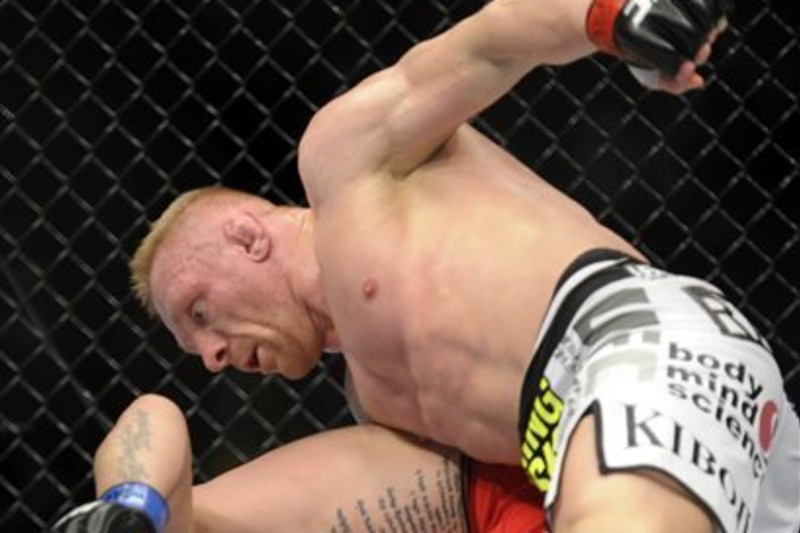 Up next, we have the featherweights, as Dennis Siver of Germany takes on very late replacement Charles Rosa, who takes the fight on about one week's notice.
Siver is a striker who is returning to the cage for the first time since his failed drug test. The karate stylist has good kicks and knockout power.
He takes on an undefeated fighter in Rosa, who is one of the top prospects in the featherweight division. At 9-0, he is a proven finisher who has never gone to decision, owning three wins by knockout and six by submission.
The American Top Team rep has good wrestling to complement his polished submission ability. He thrives on shooting takedowns, using ground-and-pound and softening guys up for the finish.
While Rosa has a good chance to upset Siver here given his takedown offense, his time to prepare was short. Siver is a gritty vet who will keep this fight upright and outstrike Rosa to a decision.
Prediction: Siver def. Rosa via decision
Alexander Yakovlev vs. Nico Musoke
6 OF 7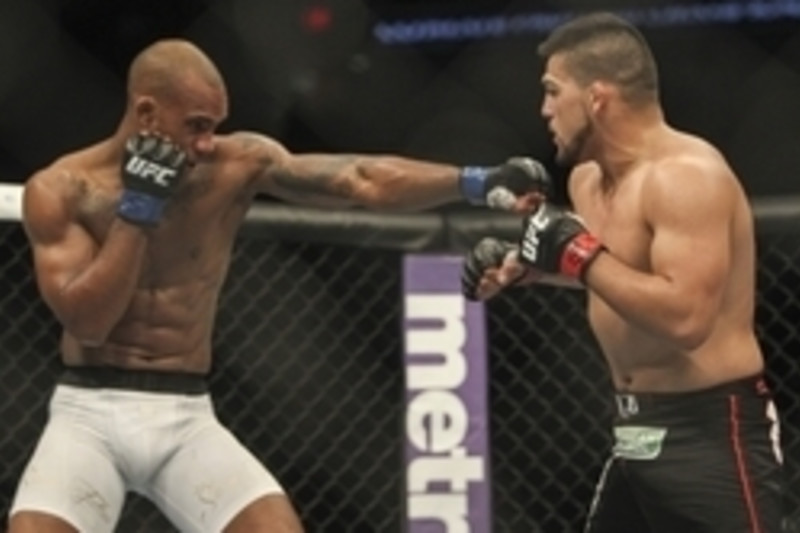 Moving forward, we head to the welterweight division, as Nico Musoke fights in front of his home country against invading Russian Alexander Yakovlev.
Musoke has had a nice run in the UFC thus far, exceeding his expectations in just three fights with the company. He dropped a decision to Kelvin Gastelum in his most recent outing, but previous to that he tapped out Alessio Sakara and bested Viscardi Andrade via decision.
His striking and striking defense need some work, but his ground game has been very solid thus far. This was especially true when he submitted Sakara with a beautiful armbar.
As for Yakovlev, he is a power wrestler with tremendous ground-and-pound and submission ability. He is looking to reverse a loss to ranked Demian Maia in his UFC debut, a premiere bout that would have been extremely difficult for any fighter.
Musoke and Yakovlev both prefer the ground, but Yakovlev has better takedowns and top position. He will grind out Musoke and soften him up with punches, taking a decision in the process.
Prediction Yakovlev def. Musoke via decision
Scott Askham vs. Magnus Cedenblad
7 OF 7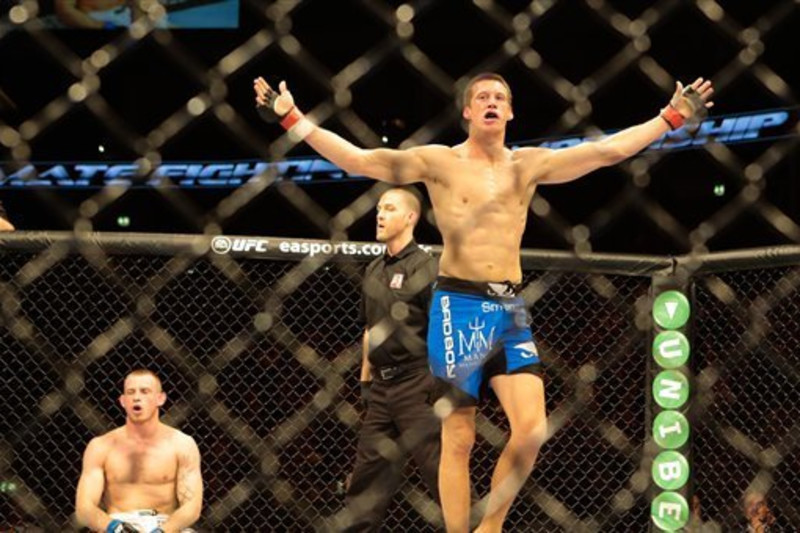 Capping off the prelims will be an exciting middleweight affair, as Magnus Cedenblad looks to defend his home turf against debuting British prospect Scott Askham.
Cedenblad has flown quietly under the radar in the UFC thus far. After dropping his debut to grinder Francis Carmont, the Swede stormed back with back-to-back guillotine chokes of Jared Hamman and Krzysztof Jotko.
He is a big middleweight and is rapidly improving in the stand-up department. Right now, his grappling and submission skills are his most important assets in the cage.
As for Askham, many considered him to be one of the top prospects at middleweight before his signing to the UFC. Like Cedenblad, he is a big, strong middleweight at 6'3″.
He is a striker, as most of his wins come via knockout. His ground game has improved, but one would assume he will try to tee off on Cedenblad early and often.
Cedenblad is a good middleweight, but Askham reminds me of a Michael Bisping type with very good striking and underrated ground skills. Perhaps he can be the next guy to grab the torch of U.K. MMA.
Prediction: Askham def. Cedenblad via TKO