The tenth stage of the Vuelta a Espana will see the riders in the opposite side of the country, now in the southeast as the Mediterranean coast now will host the peloton. It will be the race's only individual time-trial, and one where gaps will be created and can be very important.
After a week of complicated racing in the mountains, the time-trial will be completely flat and a big change to the legs of the riders who've been constantly pushing hard. The 31-kilometer route will start in Elche and head towards the sea, and the second half of the time-trial will be by the sea.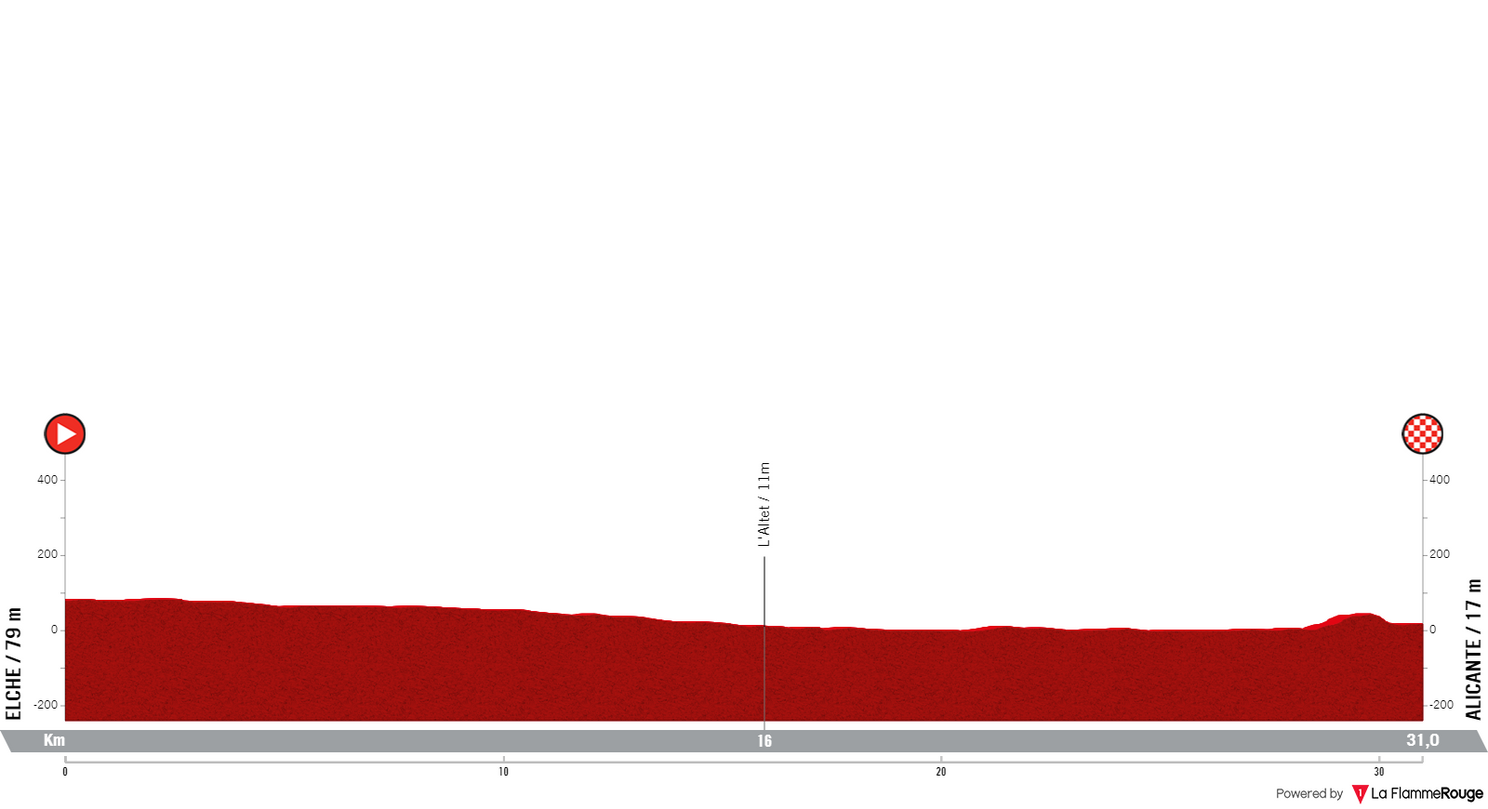 It will finish in the popular coastal city of Alicante, and the riders will cross the city before going through a rolling section in the final two kilometers where some seconds can still be won or lost.